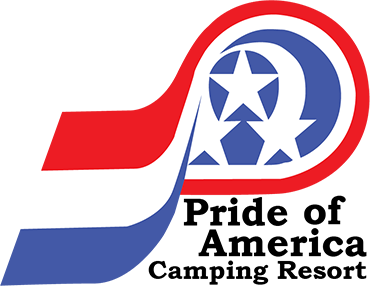 Amenities
Your comfort means everything to us while you're staying at Pride of America Camping Resort. That's why we have a number of amenities for you and your whole family to enjoy for the entire duration of your stay! If you have any further questions about any of our services, just give us a call!
Scales N' Tales Bar & Grill
Scales & Tales offers fare for the entire family, serving our fish fry on Friday nights and breakfast both Saturday and Sunday morning! Carry-outs are welcome and our full service bar offers happy hour prices daily. Don't miss your favorite team play—come on in and watch them on one of our many TV's!
Well-Stocked Store
Snacks, supplies, unique souvenirs, and more… whatever you need to complete your camping vacation, our Store at Pride of America is well-stocked and full of one-of-a-kind items that are perfect mementos of a summer well-spent!
Convenient Rentals
Golf carts, boats, and more are available for you to rent and enjoy during your stay at Pride of America Camping Resort! Inquire at the front desk for rates and options.
Outdoor Pavilion
Clean, accessible, and well-maintained, pavilion where daily kids crafts and activities are held.
Restrooms/Showers
Clean, accessible, and well-maintained, there are restrooms with showers conveniently located throughout the park.
Firewood
It isn't camping without a campfire and good friends hanging out at your site! Stock up on our firewood right at the campground and keep the fun going into the night!
Dump Station
For the convenience of our guests, you can empty your tanks right at the campground and go right back to camping bliss without having to worry about finding a nearby dump station.
Laundry Room
With our on-site laundry facility available for our guests, you'll never run out of clean clothes to wear in case you get a little of the great outdoors on your outfit!
Propane
Don't let the fire go out on the good times! Our on-site propane station means that no matter when you're relaxing, the flame never has to die out!